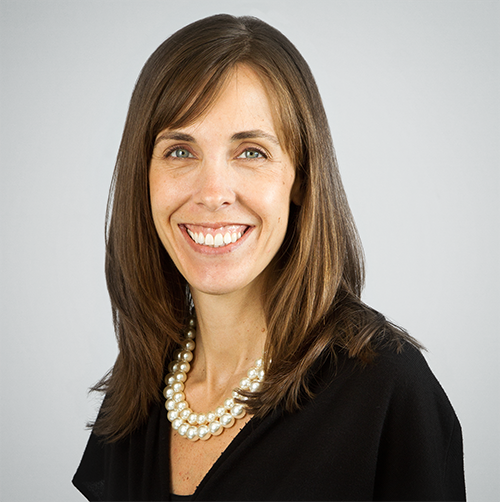 Kymberly Evanson advises clients in a broad range of constitutional and litigation matters, and has represented clients before the U.S. Supreme Court, and state and federal trial and appellate courts.
Kymberly Evanson represents public, private, and not-for-profit clients in trial and appellate litigation matters, with a focus on constitutional, municipal, and administrative law. She regularly advises clients in litigation matters arising under the First Amendment, the Americans with Disabilities Act, and the state and federal constitutions as well as other federal and state statutes. She also provides general counseling on a variety of public law issues including governance, transportation and infrastructure, public records and ballot measures, public contracting and bid protests, municipal signage and free speech policies, and ADA compliance.  Kymberly works closely with Pacifica's public finance team in finance-related litigation and with the firm's real estate lawyers on leasing disputes. Finally, Kymberly has served as trial and appellate counsel in a variety of commercial matters.
Kymberly has successfully represented clients before the United States Supreme Court, the United States Court of Appeals for the Ninth and District of Columbia Circuits, the Washington State Supreme Court and various federal and state trial courts. She has served on the Board of Legal Voice, the Alumni Board of Governors for Seattle University and on the Board of Lawyers Helping Hungry Children. She is also a volunteer attorney for the Seattle Clemency Project and for the Federal Civil Rights Legal Clinic for the United States District Court for the Western District of Washington. After graduating from Georgetown, Kymberly served as a law clerk to the Honorable Emmet G. Sullivan of the United States District Court for the District of Columbia.
Prior to attending law school, Kymberly spent time living in Tokyo, Japan and Grenoble, France. Kymberly enjoys travel, running, Nordic skiing, gardening and spending time with her family.
Bar Admissions:
United States Supreme Court
Washington
U.S. District Court for the Western District of Washington
U.S. District Court for the Eastern District of Washington
U.S. District Court for the District of Columbia
U.S. Court of Appeals for the District of Columbia
U.S. Court of Appeals for the Ninth Circuit
Education:
Seattle University, B.A., French, English, magna cum laude, with honors (University Honors Program, Sullivan Leadership Award)
Georgetown University Law Center, J.D., cum laude (Georgetown Journal of Gender and the Law, Articles and Notes Editor)
Honors:
Selected for inclusion in The Best Lawyers in America, in the field of Commercial Litigation, 2021-2023
Selected for Washington Super Lawyers, 2013-2022
Selected for Washington Rising Stars, 2012
2017 Amicus Service Award from the International Municipal Lawyers Association for pro bono work
Harry S. Truman Scholar
2011 Amicus Award from the Northwest Immigrants' Rights Project for pro bono work
Speaking:
Alphabet Soup: The ADA to the ROW, The Basics of Using Public Rights of Way and Compliance with the Americans with Disabilities Act, Washington State Transit Association Public Transportation Conference, October 2021
Recouping Right of Way Costs: City and County Authority to Impose Charges for Right of Way Use, Washington State Association of Municipal Attorneys, Spring Conference, April 2021
Sharing the Road With Uber and Lyft: Strategies for Crafting Effective Regulation of the Ride-sharing Industry, Washington Association of Municipal Attorneys, Spring Conference, April, 2017
Washington Budget and Policy Center: Budget Beat Webinar on the legal challenge to Initiative 1366, January, 2016
Quasi-Judicial, but not Quasi-Ethical: Conflicts of Interest and the Appearance of Fairness for Hearing Examiners, Hearing Examiners Association of Washington Conference, October, 2015
Fulfilling the State's Paramount Duty in the Age of Eyman, Washington Association of School Business Officials, May, 2013
Community Involvement:
Seattle Clemency Project, Volunteer Attorney, 2019–Present
Leadership Tomorrow, Class of 2018
ACLU-WA, Cooperating Counsel, 2017
Legal Voice, Board Member, 2016–2022
International Municipal Lawyers Association, Amicus Attorney, 2016
Legal Voice, Cooperating Pro Bono Attorney, 2015–2017
U.S. District Court Federal Civil Rights Clinic, Volunteer Attorney, 2012–Present
St. Joseph's School, volunteer teacher of First Amendment law class
Seattle University Alumni Board of Governors, 2011–2014
Lawyers Helping Hungry Children, Board Member, 2010–2014
Professional Organizations:
International Municipal Lawyers Association
Washington State Association of Municipal Attorneys
King County Bar Association, Appellate Section
Federal Bar Association, Chair of Constitution Day Committee
Mother Attorney Mentoring Association of Seattle (MAMAS)
Representative Matters:
King County: Represent the County in multiple trial and appellate matters related to municipal finance and authority, public contracting, public records, and public health
City of Philadelphia: Provide representation and counseling relating to ADA compliance
City of Seattle: Provide representation and counseling in multiple trial and appellate matters related to Transportation Network Companies (Uber and Lyft), traffic safety cameras, ballot measures, ADA compliance, public records and transportation and infrastructure
Washington State Association of Counties: Represent WSAC in litigation challenging state unfunded mandates
City of Portland: Represent the City in class action matter relating to ADA compliance of pedestrian facilities
Sound Transit: Provide representation and counseling in a variety of matters, including litigation arising under NEPA, First Amendment litigation related to signage policies, and various condemnation, construction, contract, and leasing-related matters
Seattle Public Schools: Represent the district in a variety of governance matters
City of Tacoma: Represent the City in trial and appellate matters relating to ballot initiatives
Port of Seattle: Provide representation and counseling in a variety of matters, including public contracting, public records and general municipal law
Washington State Housing Finance Commission: Provide representation and counseling on a variety of matters including public records, governance, and finance-related litigation
Represented student artist in First Amendment challenge to removal of student art from the U.S. Capitol Building
International Municipal Lawyers Association: Filed amicus briefing in United States Supreme Court related to qualified immunity
Washington State Budget and Policy Center: Represented a community coalition in the trial and appellate court challenges to Tim Eyman's Initiative 1366
Woodland Park Zoo: Represented the Zoo in state and federal court litigation related to the Zoo's elephant exhibit and the relocation of its elephants to the Oklahoma City Zoo
Washington State: Represented the Department of Natural Resources as a Special Assistant Attorney General in litigation concerning constitutional protection for state trust lands and federal and state court challenges to habitat conservation plans. Prepared an amicus brief on behalf of the State Treasurer related to municipal debt limits
Washington State Tobacco Settlement Authority: Represented public authority in federal trial of bankruptcy court claims arising out of the collapse of Lehman Brothers
Foss Waterway Development Authority: Represented public authority in challenge to waterway redevelopment plan
Northwest Pipeline: Represented Northwest Pipeline in variety of matters including multi-million dollar federal suit related to natural gas transportation and state law claims related to Northwest's easement rights
Online Retailer: Defended online retailer in federal court First Amendment case arising out of distribution of self-published work
Let's Move Forward: Represented city-wide coalition in challenge to tunnel referendum and subsequent ballot title/voters' guide challenges