William H.
Singer
ASSOCIATE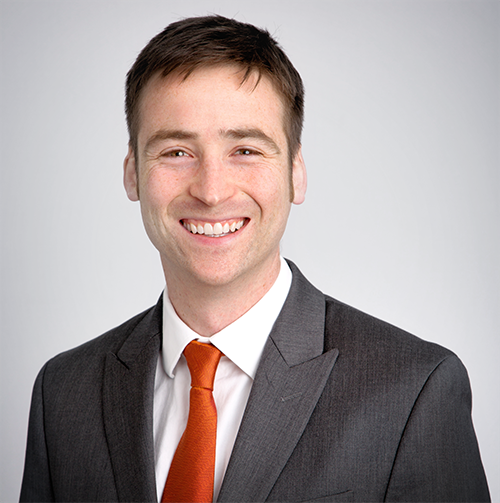 Will Singer serves clients as bond and underwriter's counsel, and additionally advises in contract, policy, and ballot matters.
Will Singer is an associate in Pacifica's municipal law, nonprofits, public finance, and school districts practice groups. He serves primarily as bond counsel and disclosure counsel on tax-exempt bond issues, representing school districts, cities, conduit issuers and other public entities. Will also serves as underwriter's counsel on revenue bond financings. In addition, Will advises clients on general matters including contract negotiations, drafting administrative policies and preparing ballot measures.
Will brings a range of experiences to the public finance practice. In Washington, D.C., he worked on several election campaigns and in the city government as a legislative aide and the Mayor's budget director. After completing law school, Will clerked at the Washington State Court of Appeals in Tacoma for Judge Lisa R. Worswick. Prior to joining Pacifica, he practiced public finance at a firm in Seattle with an emphasis on nonprofit and health care institution financing.
Will enjoys bowling in a league and coaching youth sports. As an amateur bartender, he makes cocktails, bitters, liqueurs and alcohol-free drinks at home.
Bar Admissions:
Education:
Oberlin College, B.A., Politics (Cole Scholar, Oberlin Initiative in Electoral Politics; Chicoine Award for Leadership in Athletics)
Northwestern University School of Law, J.D. (Editor in Chief, Journal of Criminal Law and Criminology; Bienen Prize for outstanding student publication; Class of 2012 Leadership Award)
Honors:
Selected for Washington Rising Stars, 2019-2020
Selected for inclusion in The Best Lawyers in America in the fields of Municipal Law and Public Finance Law, 2021
Speaking:
Moderator, Ferries Conference, "Legislative Overview and Public Sector Financing Initiatives" (Seattle, September 2019)
Publications :
Open Public Meetings and Infectious Disease Outbreak, March, 2020
Moderator, Ferries Conference, Legislative Overview and Public Sector Financing Initiatives, Seattle, September, 2019
Knowns, Unknowns, and Opportunity Zones, WSBA Real Property, Probate & Trust Newsletter 46:1, Spring, 2019
School District Bond and Levy Propositions, January, 2019
S. Supreme Court Expands States' Extraterritorial Taxing Authority, June, 2018
Select Communities to Become Eligible for New Federal Tax Incentive for Private Investment, February, 2018
Tax-Exempt Bond Update: IRS Proposes Changes to Public Approval Requirements for Private Activity Bonds, October, 2017
Washington Supreme Court Confirms Cities' Broad Excise Tax Authority, August, 2017
Update Contributor, Tax-Exempt Bond Financing and Long Term Financing, Washington Health Law Manual(3rd ed. 2014)
Community Involvement:
St. Therese Parish men's homeless shelter (Seattle), Overnight Volunteer (suspended during Covid-19)
Northwestern Law Alumni Club of Seattle, Board Member
Professional Organizations:
Washington State Bar Association
National Association of Bond Lawyers
King County Bar Association
Representative Matters:
Bond counsel and disclosure counsel to a Washington school district in three series of competitively sold, voter-approved unlimited tax general obligation bonds to finance capital improvements to school buildings
Disclosure counsel to King County in connection with the public sale of its limited tax general obligation bonds and sewer revenue bonds
Bond counsel to the City of Bellevue in its borrowing of approximately $100 million through the U.S. Department of Transportation's TIFIA program to construct a multimodal street network
Bond counsel to the Washington State Housing Finance Commission in a private placement of tax-exempt bonds to finance the acquisition of nonprofit facilities by Food Lifeline
Bond counsel to Kitsap Transit in the issuance of a limited sales tax general obligation bond to finance capital improvements for the fast ferry portion of its public transportation system
Bond counsel to the Washington Higher Education Facilities Authority in a $60.5 million public sale of taxable and tax-exempt bonds to refinance debt and improve the campus of a nonprofit university