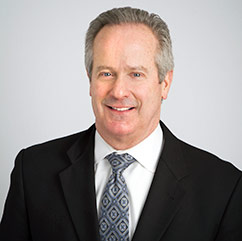 Chris Hirst
Partner
Chris practices in the areas of municipal and education law, and represents a variety of public school districts and other public entities, both directly and indirectly through a major school district risk retention pool. He represents school districts in student-related disputes, public owners in construction disputes, and public employers in employment disputes. In addition, he represents public entities in various forms of administrative disputes and provides primary outside counsel advice to them.
Chris is a frequent speaker and presenter at seminars and client training sessions. When not working, Chris enjoys time with his family as well as traveling, exercising, fishing, and reading. He is also a red wine enthusiast.
Bar Admissions:
Washington
United States Court of Appeals for the Ninth Circuit
United States District Court for the Eastern District of Washington
United States District Court for the Western District of Washington
Education:
Washington State University, B.A., with honors
University of Washington School of Law, J.D.
Honors:
Selected for inclusion in The Best Lawyers in America through 2018, and as Lawyer of the Year in Education in Seattle for 2014, 2016 and 2018
Selected for Washington Super Lawyers, 2003, 2006, 2007, 2016, 2017
Martindale-Hubbell AV Preeminent Rating
Listed among Seattle's top lawyers by Seattle Magazine
Speaking Engagements & Presentations:
Presentation on Secondary Transition Services at the 2011 LRP National Institute on Legal Issues of Educating Individuals with Disabilities
Pacific Northwest Institute on Special Education and the Law, Sponsored by University of Washington (multiple topics, multiple years through 2014)
"GCCM and Other Alternative Procurement Processes," panel discussion before Northwest Regional Conference of Council of Educational Facilities Planners International (May 2006)
Presentations on selected topics and recent developments in special education law on behalf of the Washington Schools Risk Management Pool (numerous to the present) and at the annual retreat of special education administrators sponsored by the Puget Sound Educational Service District (numerous through 2011)
"Transportation of Special Needs Students," Sponsored by the Washington Schools Risk Management Pool (various dates in 2006, 2003, and 1999)
"Serving Dangerous Students," Pacific Northwest Institute on Special Education and the Law, Sponsored by University of Washington (September 2003 and 2004)
"The Changing Face of Teacher Negotiations," Sponsored by the Washington State School Directors Association; the Washington Association of School Administrators; and the School Law Division, College of Education, University of Washington ("University of Washington") (November 2002; March, May and June 2003)
"School Employee Privacy: Private Lives and Private Rights," 1999 Washington School Law Academy, Sponsored by the University of Washington (May 1999)
"Ethical or Not: Exploring Ethics and Professional Responsibility in the Practice of School Law," 1999 Washington School Law Academy, Sponsored by the University of Washington (May 1999); repeated at the Spring Workshop of Washington Council of School Attorneys (April 2000)
"School Construction and the Law," 1996 Washington School Law Academy, Sponsored by the University of Washington (May 1996)
Community Involvement:
Member of Board of Directors of Alexander Hamilton Scholars (non-profit organization dedicated to closing the opportunity gap for low-income, high-achieving students), September 2016 to October 2017
Capital Projects Advisory Review Board (CPARB) (Governor-appointed representatives of construction industry stakeholders), 2007-2015
Future of the Law Institute of the King County Bar Association, member of governing committee (program designed in increase participation of persons of color in the legal profession), 2007-2013
University Preparatory Academy in Seattle, Washington, Board of Trustees, 1998-2004; Executive Committee, 2000-2004
Town Council member of the Town of Woodway, Washington, 1996-1999
Black Achievers of YMCA of King County, Seattle, Washington, volunteer in the employment readiness program, 1993-1996
Representative Matters:
 Special Education Disputes: Successfully developed and implemented strategies for defense of educational programming decisions in the State Office of Administrative Hearings for Fife School District (2014), and on review of that decision in the U.S. District Court at Tacoma (2015), Everett School District (2013), Northshore School District (2011), Monroe School District (2006), Vashon Island School District and the Puget Sound Educational Service District (2005), Mukilteo School District (2007, 2005, and 2004), Bellevue School District (2002 and 2001), and Pasco School District (consolidated cases, 2000); in the State Office of Administrative Hearings for Auburn School District (2000) and on review of that decision in U.S. District Court at Seattle (2000); and on review in the Ninth Circuit Court of Appeals for Vashon Island School District (2003) and in U.S. District Court at Seattle for Federal Way School District, Issaquah School District (2015, 2009, 2003, and 2002), Vashon Island School District (2006 and 1999), and Puget Sound Educational Service District (2006)
Public Construction Disputes: Many years of experience assisting public owners with traditional and alternative construction procurement methods; successfully developed and implemented strategies for analysis and mediated settlements of numerous construction claims on behalf of many school districts (through the present)
Labor and Employment Issues: Successful arbitration decisions concerning employee discipline and discharge for Issaquah School District (2013 and 2007), Sedro-Woolley School District (2002) and Central Kitsap School District (2000); and interpreting collective bargaining agreements for Issaquah School District (2010, 2006, and 2009) and Sedro-Woolley School District (1999)
Primary Outside Counsel and Other Administrative Dispute Issues: Over forty years of experience in advising school districts concerning a broad range of issues, including open meetings act and public disclosure act issues, student discipline matters, procurements, and contract issues. Successful administrative appeal of denial of heavy impact aid funding for Central Kitsap School District by the U.S. Department of Education (2011-13; reversed on review by Education Secretary Arne Duncan; resolved via Congressional action restoring substantial amount of disputed funding); prosecution of school district boundary petition before the Regional Committee on School District Organization, State Board of Education, Superior Court for Pierce County, and State Court of Appeals on behalf of Steilacoom Historical School District (2003-07); and successful defense of boundary petition against Tacoma School District before the Regional Committee on School District Organization and Office of Superintendent of Public Instruction (2004-07)