May 25, 2023
Get to Know Pacifica – Erica Coray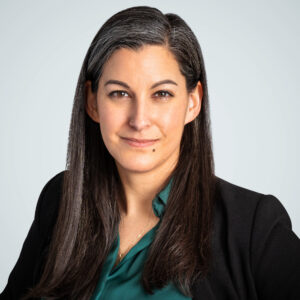 This week in Pacifica's "Get to Know" series, we are highlighting Erica Coray. Erica's practice focuses on representing public, private, and non-profit clients at every stage of litigation in both state and federal courts. 
Why did you choose your area of practice and what do you like most about it?
I chose Litigation because I enjoy research and writing and there's always new issues and questions to dig into. Also, I love that litigation can have a direct, positive impact.
Why did you choose to practice law at Pacifica Law Group?
I chose to practice at Pacifica because the lawyers here are very bright and talented, but also are compassionate and involved in the community.
WHAT KINDS OF VOLUNTEER, PHILANTHROPIC, OR COMMUNITY EVENTS ARE IMPORTANT TO YOU?
I'm new to Seattle, so am still looking for ways to get involved in the community, but I previously served on the Leadership Council for Boston Scores and volunteered with organizations that provided services to sexual assault and domestic violence survivors. 
What hobbies and activities do you participate in outside of work?
I am a huge sports fan, particularly women's sports. I played soccer in college and continue to play in an adult league and am a big supporter of the Seattle Reign and Seattle Storm. I also watch English Premier League soccer every weekend.
What is your favorite past adventure?
Going to Old Trafford to watch Manchester United play in person.