News + Events
Latest Headlines
Nov 7, 2017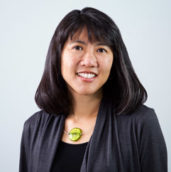 Partner Faith Pettis Elected to The American College of Bond Counsel
Pacifica is proud to announce that partner Faith Pettis has been elected to the American College of Bond Counsel. Membership in the College is extremely limited and admission as a Fellow is a recognition of the lawyer's accomplishments and legal expertise in the field of bond law.
The American College of Bond Counsel was formed in 1995 for the purpose of recognizing lawyers throughout the United States who have established reputations among their peers for their skill, experience and high standards of professional and ethical conduct in the practice of bond law. The College believes that a bond lawyer's expertise can best be judged by his or her peers and has sought to admit to membership in the College only bond lawyers that have long experience and outstanding reputations in the field of municipal bond law.
For more information about the College, see www.bondcounsel.org.
Sep 21, 2017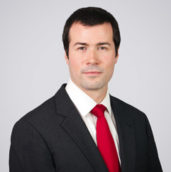 Pacifica Attorney Helps Preserve U.S. Columbia River Quarantine Station
The Knappton Cove Heritage Center, a Washington nonprofit organization, works to preserve and promote the U.S. Columbia River Quarantine Station, a national historic site considered to be the Ellis Island of the Columbia River. The Station is located on the north side of the Columbia River, across from Astoria, Oregon, and from 1899 to 1938, the federal government used the Station to quarantine immigrants with diseases like yellow fever and smallpox. Pacifica attorney, Andrew Zellers, worked with the Heritage Center to evaluate restrictions on the Station property and ultimately to transfer it to a third party to ensure the Station's continued preservation and operation as a historical and an educational center.
Aug 22, 2017
Pacifica Legal Team Defends Seattle's New Income Tax Law
Puget Sound Business Journal, 8/17/17
"The city of Seattle hired a team of experienced lawyers to help draft the new income tax on high earners. Now, those same attorneys will help defend it. Pacifica Law Group partners Paul Lawrence, Greg Wong and Jamie Lisagor will join Assistant City Attorney Kent Meyer in fighting legal challenges to the tax."
Aug 15, 2017
Pacifica Partners Selected to Best Lawyers in America© 2018
Pacifica Law Group is very pleased to announce that eleven lawyers in the firm have been selected by their peers in the legal industry for inclusion in The Best Lawyers in America© 2018. In addition, Chris Hirst has been selected as 2018 Lawyer of the Year in Education Law in Seattle, and Faith Pettis has been selected as 2018 Lawyer of the Year in Public Finance Law in Seattle.
The complete list of Pacifica lawyers and their selected practice areas in Best Lawyers includes:
Jul 25, 2017
Pacifica Law Group Hosts Northwest Minority Job Fair – Saturday, August 19, 2017
Pacifica Law Group is honored to host the 31st Annual Northwest Minority Job Fair. We are committed to the Fair's mission of fostering access to employment opportunities for historically underrepresented persons in the practice of law and to provide a networking forum for legal employers and minority law students.
For more information, click here >
Jul 24, 2017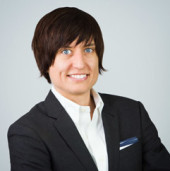 Nicole DeNamur Writes Chapter in New Book
Pacifica attorney Nicole DeNamur wrote chapter 16 titled "The Intersection of Law, Human Health, and Buildings" in the book Health and Well-being for Interior Architecture that was just published by Routledge.
If you would like more information about this book, it is available on Amazon.  Click here >
Jun 22, 2017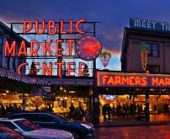 "How Seattle attorneys gave us even more to love about the city's favorite shopping destination"
Published in 2017 Washington Super Lawyers – July 2017
This summer, the Pike Place Market debuts a grand expansion, dubbed MarketFront, on the site of a former parking lot west of the main market, on the tumbledown slope above the Alaskan Way Viaduct. The $74 million project creates more space for farmers, crafters, artists and artisan producers; new low-income senior housing; extra parking; and a stunning view of Seattle's waterfront and the Olympics beyond.
Attorney Gerry Johnson was instrumental in organizing the 2008 levy proposal that laid the groundwork for MarketFront. He has been general counsel to the Pike Place Market Preservation and Development Authority (PDA) for 30 years. Twenty-five years ago, he helped form the Market Foundation, which funds services and housing for its low-income neighbors.
When the Manhattan backers of loans for the restoration decided in the '80s to redevelop the market area, appellate attorney Paul J. Lawrence was lead litigator, along with lawyer Fred Tausend, in a successful case that cemented the local ownership.
To read the full article, click here>
(Note: In the originally published version of this article, Super Lawyer Magazine incorrectly referred to "the late Fred Tausend." We are happy to report that Fred is alive and well, and enjoying retirement.)
Jun 9, 2017

May 25, 2017
Lynn Allen Award honoree Paul Lawrence: "We need a resurgence of progressive activism"
Three weeks ago, NPI presented Pacifica Law Group senior litigation partner Paul Lawrence with one of the first Lynn Allen Awards at its 2017 Spring Fundraising Event. NPI has posted the full text of Paul Lawrence's acceptance speech on its website>
"I would observe that now more than ever is a time to lead a resurgence of civic life by all of us serving as part-time activists."
May 1, 2017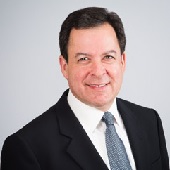 Paul Lawrence and Joni Earl Honored by NPI with Lynn Allen Awards
The Northwest Progressive Institute (NPI) presented Pacifica lawyer Paul Lawrence and Sound Transit CEO Joni Earl with its very first Lynn Allen Awards on Saturday, April 29. The Award was created in honor of the late Lynn Allen, a founding board member of NPI, who was deeply committed to inclusive and effective activism. The Award recognizes people who have made indispensable contributions to progressive causes for a decade or more.
Paul's award commendation is as follows:
"A formidable attorney specializing in complex appellate and civil litigation, Paul Lawrence has ably represented public servants and working families in our courts for more than thirty years. During a five year stretch ranging from 2011 to 2016, Paul skillfully secured a series of landmark verdicts against a crop of right wing initiatives that gravely threatened Washington's future. Prior to those cases, Paul defended Sound Transit against multiple lawsuits intended to weaken or destroy it. His mastery of constitutional law and sound trial strategy have repeatedly led to crucial victories for progressive causes."
Read the NPI's full announcement>
Read Paul's full acceptance speech: "Lynn Allen Award honoree Paul Lawrence: We need a resurgence of progressive activism">