June 28, 2022
Commemorating Pride Month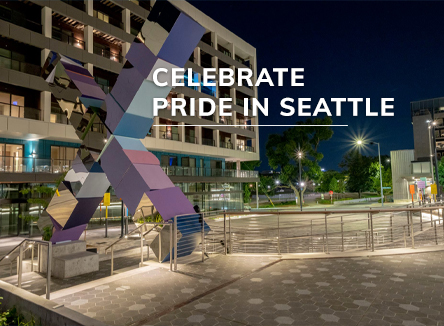 Reaffirming our commitment to equity, liberty and justice for all.
LGBTQ+ Pride Month is held in June to recognize the Stonewall Riots, a series of demonstrations primarily led by LGBTQ+ people of color which took place in June 1969, in response to violent police raids against their community. Pacifica recognizes the valuable contributions of LGBTQ+ individuals and remains committed to equity, liberty and justice for all.
As part of the commemoration for this year's Pride Month, Pacifica encourages a visit to Seattle's AIDS Memorial Pathway (AMP).  The AMP uses public art to create a physical space for remembrance and reflection on the Seattle AIDS crisis.  The project was largely facilitated by firm clients, the Seattle Parks Foundation and MOHAI, with the support of Pacifica.