October 11, 2023
Faith Pettis Discusses Seattle Housing Levy on KUOW's "Seattle Now" Podcast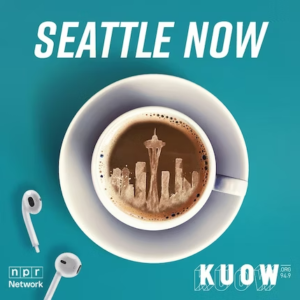 Pacifica founding partner Faith Pettis was a guest on KUOW's "Seattle Now" podcast this morning with host Patricia Murphy. They talked about Seattle's housing levy, which is up for renewal and will be on the ballots of Seattle voters for the upcoming election on November 7.
Faith discussed the impact the renewed housing levy of $970 million will have on continuing to improve housing affordability in Seattle by adding an estimated 3100 units and providing rental assistance. She also delved into Seattle's proud history of support for the housing levy. Seattle voters approved the first levy in 1981, and, since 1986, have voted to renew the levy every seven years.
The City of Seattle has also kept up their end of the bargain, Faith pointed out, by over-delivering on expectations and producing more housing units than planned during each seven-year cycle. For the most recent levy, which voters overwhelmingly approved in 2016, the City has "already exceeded their seven year goals in both creation of rental housing and home ownership by more than 30%," Faith said.
Part of the reason for the City's success is its utilization of public-private partnerships, which maximize levy dollars by matching them with other public and private resources, including federal program money, state program money, and private funds.
Faith has worked throughout her career on affordable housing finance, and from 2014-2015 served as co-chair of the City's Housing Affordability and Livability Task Force, which delivered a ten-year plan to address housing affordability. She told KUOW that while the levy is an ask of Seattle homeowners, the City has proven it will maximize the benefit of these dollars. "I have to say being on the other side of the table and working with the City of Seattle on financing housing in this city, they are very diligent stewards of the public resource."
Listen to the full interview on KUOW's website, here: https://www.kuow.org/stories/seattle-s-housing-levy-is-back-on-the-ballot