June 21, 2023
Former U.S. Attorney for Western Washington, Nick Brown, Returns to Pacifica Law Group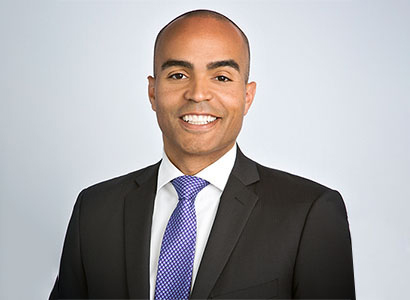 Nick Brown returns to Pacifica as a partner in the firm's Litigation practice group.
Seattle, WA —Nick Brown is returning to Pacifica Law Group as a partner in the firm's Litigation practice group. Nick was a partner at Pacifica from 2017-2021 before accepting President Biden's appointment as the United States Attorney for the Western District of Washington.
A graduate of Harvard Law School and Morehouse College, Nick served as general counsel to Governor Inslee from 2013-2017, advising on legal issues and managing over 50 judicial appointments. Prior to that, he was an Assistant U.S. Attorney in Seattle for approximately six years, prosecuting more than 100 cases.
At Pacifica, Nick will resume his private practice to representing both public and private clients in complex civil and regulatory litigation. He also will advise clients on municipal law, public policy and political matters. Nick brings extensive trial experience before juries and state and federal court judges. He has handled cases ranging from simple prosecutions to complex, multi-million dollar cases involving numerous defendants.
"We're delighted to welcome Nick back to Pacifica. His experience working with state and federal leaders, engagement on high profile legal cases, and his substantial involvement in legislative matters enables him to navigate sophisticated legal, political and policy issues for our clients," said Denise Stiffarm, managing partner at Pacifica Law Group. "Nick fully represents Pacifica's commitment to public service and excellent legal service."
Brown's return to Pacifica Law Group is effective as of June 26, 2023.