September 13, 2022
Get to Know Pacifica – Rachelle Stefanski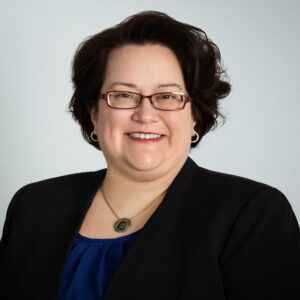 This week in Pacifica's "Get to Know" series, we are highlighting Rachelle Stefanski. Rachelle is an associate in our school districts practice group. Her practice focuses on special education and general counsel matters for school districts.
Why did you choose your area of practice and what do you like most about it?
I am a product of a public school education, where I observed the hard work and dedication of teachers.  I am also a former Montessori teacher/educator and administrator and became passionate about education during my years in the classroom.  When I was in law school, I was privileged to extern with Seattle Public Schools' General Counsel's Office, where I continued to be impressed with the dedication of the teachers and the school district.  What appealed to me about working in education law was the potential of utilizing both my experience as an educator and my law degree to work with and advocate for school districts.
Why did you choose to practice law at Pacifica Law Group?
I chose to practice at Pacifica because I am passionate about education law, but it was really the people and shared values that brought me to the firm.  I am privileged to work with colleagues who share my passion for education and bring years of experience and knowledge to their work.
What kinds of volunteer, philanthropic, or community events are important to you?
I volunteer with the QLaw Foundation LGBTQ+ Legal Clinic, which is part of the King County Bar Association's Neighborhood Legal Clinics.  The Clinic offers free consultations with volunteer attorneys.
What hobbies and activities do you participate in outside of work?
I enjoy powerlifting after work a few days a week.  It is a good workout at the end of the day, I get to spend time with my spouse and it makes me feel strong.  At the other end of the spectrum, I also love to knit.  I give away my projects as gifts or donate the items.
What is something others might find surprising about you?
I grew up on a small farm in Indiana and was active in 4-H throughout my childhood.  We raised sheep and pigs, both of which I showed in 4-H.  I also learned to sew and even made my prom dress, which I recently gave to one of my nieces as a "vintage" dress.  4-H taught me the importance of a strong work ethic, giving back to the community and volunteerism.