August 12, 2022
Get to Know Pacifica – Sam Chalfant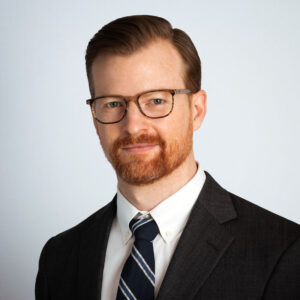 This week in Pacifica's "Get to Know" series, we are highlighting partner Sam Chalfant. Sam represents school districts throughout Puget Sound, including dispute resolution and special education matters.
Why did you choose your area of practice and what do you like most about it?
I chose to work in the firm's School Districts group because I am passionate about public education. I first developed my interest in public schools after working in a school in Baltimore, MD through an AmeriCorps program prior to going to law school.
Why did you choose to practice law at Pacifica Law Group?
I came to Pacifica because it presented a great opportunity to integrate my practice with a strong team of school law practitioners who can offer an incredible breadth and depth of knowledge to serve school district clients.
What kinds of volunteer, philanthropic, or community events are important to you?
I served as a board member for Kent Youth and Family Services for the last five years prior to joining Pacifica. 
What hobbies and activities do you participate in outside of work?
Right now, my life is consumed with my four year old and one year old boys, Finn and Hugo.
What is something others might find surprising about you?
My wife is from Germany and just became a US Citizen yesterday (August 10th)!