July 19, 2023
Getting Our Hands Dirty in Support of a Better Food Future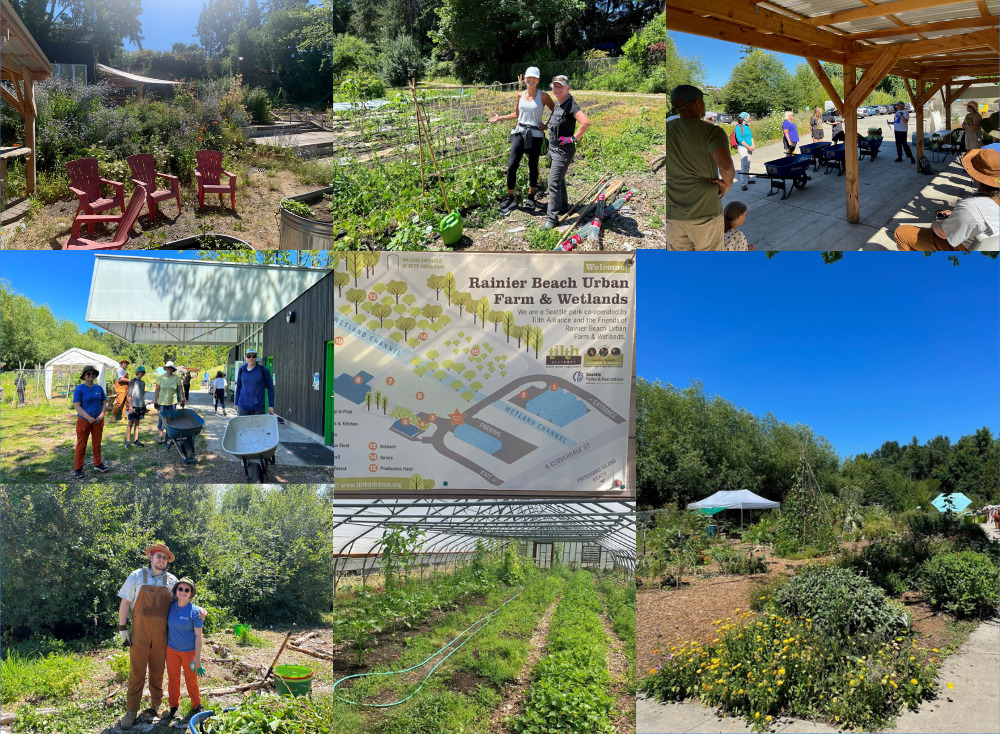 We value community service at Pacifica, and we also have quite a few avid gardeners in our ranks. So we were happy to get our hands dirty with Tilth Alliance on a recent, typically beautiful summer Saturday in Seattle. Pacifica attorneys, staff, and family members joined other Tilth Alliance volunteers at the Rainier Beach Urban Farm & Wetlands, a working farm, garden, and education center that serves the Rainier Beach and wider Seattle communities.
The city park, which is owned by Seattle Parks and Recreation and co-operated by Seattle Tilth and the Friends of Rainier Beach Urban Farm & Wetlands organizations, is Seattle's largest urban farm. Aside from being a lovely place to go for a walk on a nature trail and revel in blooming flowers, fruiting trees, and thriving organic produce, the Urban Farm & Wetlands is also a place to learn about organic food, gardening, and other environmental education topics. In addition, it offers free organic produce to the community via its two U-pick gardens, and sells food via its community supported agriculture program and farm stand.
After learning more about the Urban Farm & Wetlands, we dug in to help clear bindweed, English Ivy, blackberries, and other weeds from a rain garden and the apiary, and helped construct a trellis in the vegetable gardens.
Volunteer opportunities abound at Rainier Beach Urban Farm & Wetlands and with the wider Tilth Alliance organization, which is working "to build a sustainable, healthy, and equitable food future" for Washingtonians. We encourage you to learn more about the organization and consider supporting their work.