February 17, 2023
Meha Goyal Joins Pacifica Law Group's Litigation Practice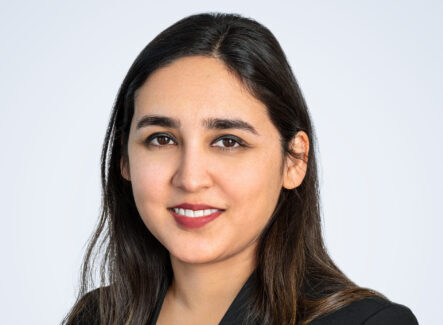 We are pleased to announce that Meha Goyal has joined our Litigation practice group.
Pacifica Law Group is pleased to announce that Meha Goyal has joined the firm as an associate in its Litigation group.
Meha will advise public and private clients and represent them in trial and appellate litigation in state and federal courts.
Meha brings a strong public interest background to her legal practice. Before joining Pacifica, Meha was an Assistant Attorney General at the Washington State Office of the Attorney General. There, she advised the largest state agency in Washington on matters related to vulnerable adult protection and long-term care regulation and defended the agency in the state administrative courts, state trial and appellate courts, and federal district courts. After law school, Meha served as a law clerk to the Honorable Linda Lee of the Washington State Court of Appeals, Division II.
Meha also maintains a robust pro bono practice.
"We're very excited that Meha has chosen to join Pacifica's litigation team," said the Litigation Practice Group Leader, Jessica Skelton. "Her strong interest and background in the public sector makes her a natural fit for Pacifica and our clients will benefit from her experience in state and federal district courts and from her time working in the Office of the Attorney General."
Meha earned her J.D. at Georgetown University Law Center, and her Bachelor of Music in Violin Performance at the Peabody Institute of the Johns Hopkins University.