January 27, 2021
Pacifica Law Group Partner Nick Brown Recommended for U.S. Attorney for Western Washington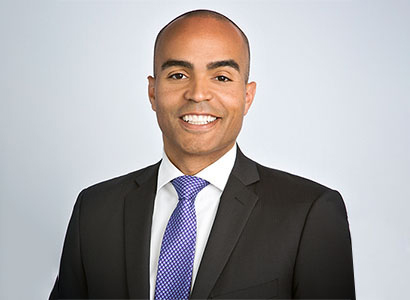 Partner Nick Brown's practice is focused on litigation, politics and policy, and municipal law matters.
Nick Brown, currently a partner at Pacifica Law Group and former General Counsel to Governor Jay Inslee, has been recommended to the Biden administration by Washington Senators Patty Murray and Maria Cantwell as the next U.S. Attorney for the Western District of Washington.
A graduate of Harvard Law School, Brown would be the first Black U.S. Attorney for the Western District of Washington. In a statement released by Senator Murray, she said, "Washington state's U.S. Attorneys will play critical roles in confronting challenges ranging from racial injustice, police reform, and the proliferation of white supremacy, to key climate and environmental matters, and so much more. Both Nick [and nominee for the Eastern District, Vanessa Waldref] have served their country, their state, and their communities with honor and distinction, and they would both bring the experience, insight, and leadership needed to combat those challenges, promote equity, and affirm justice in these crucial roles. I encourage President Biden to appoint them, and the Senate to confirm them, as quickly as possible."
Brown was an Assistant U.S. Attorney in Seattle for approximate six years, prosecuting more than 100 cases and appearing before every federal judge in the Western District of Washington before serving as general counsel to Governor Inslee from 2013 to 2017, advising on legal issues and managing judicial appointments.
"While we will be sorry to see Nick leave Pacifica, we are very pleased for him as he returns to public service in such an important position. We have no doubt that Nick is the right person for the role of U.S. Attorney and we wish him all the best," said Gerry Johnson, managing partner at Pacifica Law Group.