November 1, 2019
Pacifica Law Group Recognized Among Top Tiers of 2020 U.S. News–Best Lawyers List of "Best Law Firms"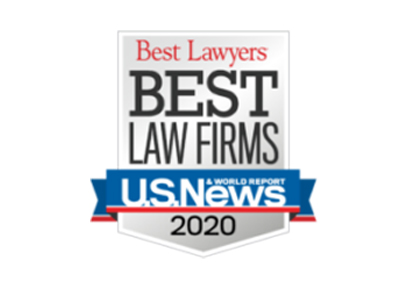 Recognized in U.S. News & World Report and Best Lawyers 2020 "Best Law Firms" List
Pacifica Law Group has again been named among top tier law firms by U.S. News & World Report and Best Lawyers, in their 2020 "Best Law Firms" list. Ranked firms, presented in tiers, are listed on a national and/or metropolitan scale. Receiving a tier designation reflects the high level of respect a firm has earned among other leading lawyers and clients in the same communities and the same practice areas for its abilities, its professionalism and its integrity.
SEATTLE METROPOLITAN, TIER ONE
SEATTLE METROPOLITAN, TIER TWO
NATIONAL, TIER TWO
The 2020 "Best Law Firms" rankings can be seen in their entirety by visiting bestlawfirms.usnews.com.