April 20, 2023
Denise Stiffarm: Pacifica Law Group's New Managing Partner is a Leader in the Firm and the Community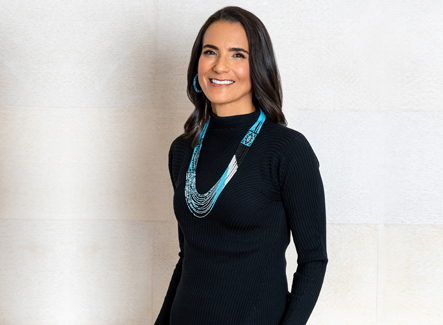 An introduction of Denise Stiffarm, our new firm managing partner.
Seattle, WA — Pacifica Law Group recently announced that Denise Stiffarm assumed the role of firm managing partner as of January 1, 2023, succeeding Gerry Johnson, the firm's first managing partner since the firm's inception in 2011.
Denise joined Pacifica in 2015 and has been an active leader both at Pacifica and in the broader legal and business communities. With a statewide and regional reputation for serving entities that are building the future in their communities, Denise provides counsel to school districts and other nonprofit and special purpose public entities on matters including real estate transactions, project permitting, and policy matters related to regional and local land use planning.
"I've had the incredible honor of building trusting relationships over the years with my clients, and those relationships, in addition to those with my colleagues at Pacifica, make my job highly fulfilling," said Denise. "I look forward to embracing my new role within the firm while continuing uninterrupted service to my clients, all with the support of my colleagues."