April 15, 2021
Washington State Convention Center Addition Financing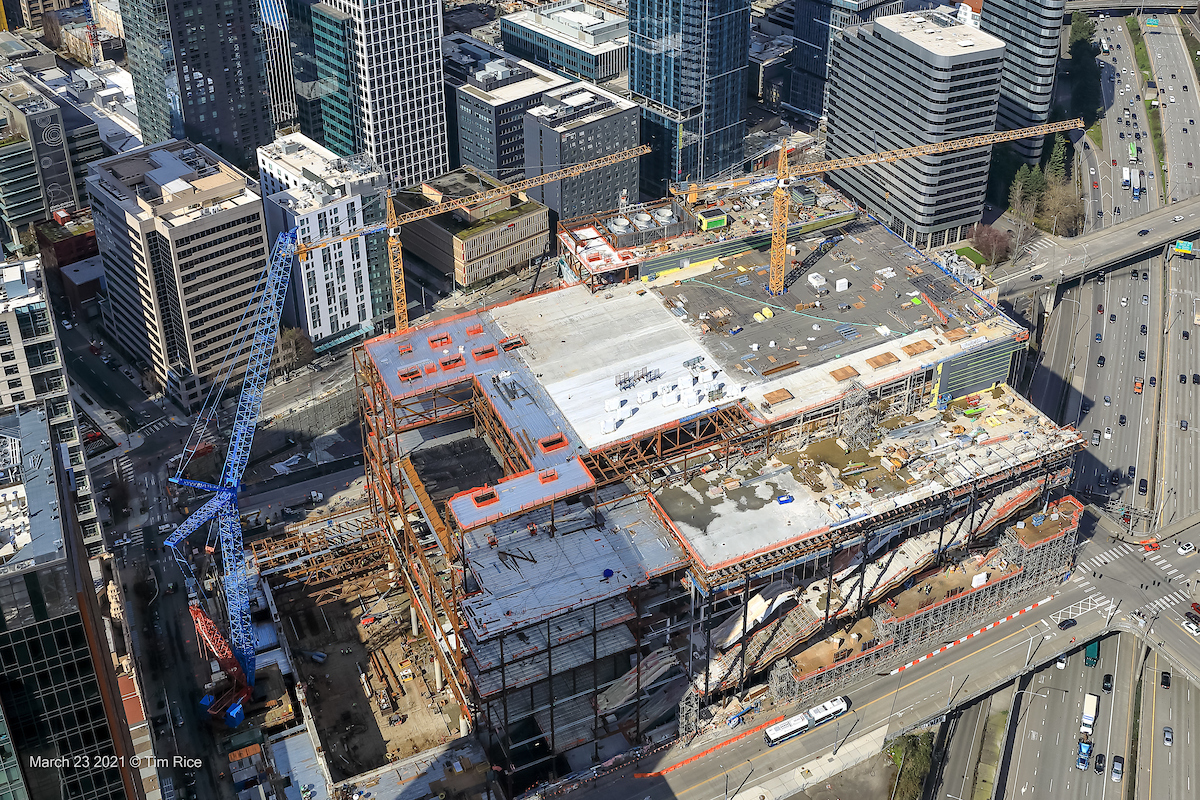 Pacifica Law Group helps secure financing for Washington State Convention Center Public Facilities District
Pacifica Law Group LLP is pleased to serve as bond counsel to the Washington State Convention Center Public Facilities District (the "District") in its issuance of $342 million in Junior Lodging Tax Notes, 2021 on April 14, 2021. The Notes were issued to finance the completion of an addition to the Washington State Convention Center. The District began the addition project in July 2018 prior to the onset of the pandemic. The project is now over 50% complete (with 99% of the materials ordered) and, with the issuance of the Notes, is on schedule for completion in mid-2022.
Our firm's attorneys have represented the District since (and before) its formation as a public facilities district and in connection with the acquisition of the Convention Center from its predecessor nonprofit entity. In 2018, Pacifica Law Group served as bond counsel to the District in the issuance of $1 billion in Lodging Tax Bonds and Subordinate Lodging Tax Bonds to finance a large portion of the costs of the addition. Since the 2018 financing, the COVID-19 pandemic and the public health response caused an acute decline in tourism activity – including hotel stays – and therefore in the District's lodging tax revenues. With tourism and other travel beginning to recover – particularly as rollout of vaccines has accelerated – the District was able to issue its Junior Lodging Tax Notes, 2021 to complete financing of the addition.
The addition project provides up to an estimated 6,000 union construction jobs and an estimated 900 apprenticeships during construction. Upon completion, the project is expected to provide approximately 2,300 estimated new, direct jobs and in hospitality-related businesses. 1,600 additional jobs are estimated to be created across the region including through a new, innovative hospitality worker training program. The Convention Center generates tremendous visitor spending, and creates year-round demand for Seattle's hotels, restaurants, stores and entertainment venues in surrounding neighborhoods. The re-opening of the Convention Center, the completion of the addition and the long-term stability of the District will serve key roles in restoring and growing a vibrant downtown economy. We were pleased to support the District in the issuance of its Junior Lodging Tax Notes to complete an important step towards recovery.
For more information, https://www.seattletimes.com/seattle-news/washington-state-convention-center-expansion-secures-financing-no-longer-needs-a-bailout/ and https://www.bizjournals.com/seattle/news/2021/03/30/convention-center-project-financing-surprise.html
If you have any questions regarding this information, please contact us:
Dated: April 15, 2021
A Note: This publication is for informational purposes and does not provide legal advice. It is not intended to be used or relied upon as legal advice in connection with any particular situation or facts. The information herein is provided as of the date it is written. Copyright © 2021 Pacifica Law Group LLP. All rights reserved.
To subscribe to our mailing list, please contact Mia Wiltse at Mia.Wiltse@pacificalawgroup.com.