June 18, 2021
Pacifica Included in Chambers & Partners 2021 Best Attorneys and Practices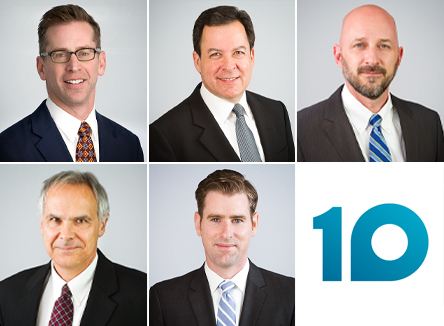 Chambers & Partners 2021 list includes the Real Estate and Construction practice groups, and five Pacifica attorneys.
Pacifica Law Group is pleased to announce that five attorneys from our firm have been selected for inclusion in the Chambers & Partners list of top attorneys in Washington State, and our Construction and Real Estate practice groups were listed among best practices. This very selective list is based almost entirely on in-depth client feedback and peer references.
John S. De Lanoy (Real Estate), Paul Lawrence (Litigation), Rich Moore (Real Estate), John Parnass (Construction) and Zak Tomlinson (Construction) were selected in the 2021 list.
The Chambers website (https://chambers.com) notes the following about each of them:
John De Lanoy enjoys a broad real estate practice, with notable experience in development projects and property acquisitions. "He is a fantastic attorney."
Paul Lawrence has a broad litigation practice and is well regarded for his handling of complex commercial, municipal and environmental disputes. He is noted for his expert representation of clients in appellate proceedings.
Richard Moore is especially well versed in handling lease transactions. He advises commercial landlords and tenants, including those active in the telecommunications and education sectors. "Richard Moore is a great lawyer: very practical, knowledgeable and responsive."
John Parnass advises on a range of disputes and transactional mandates, including bid protests arising from public sector projects. He is also called upon to handle matters relating to private projects.
Zak Tomlinson is highlighted for his handling of transactional matters such as contract negotiations, as well as his experience in disputes arising from construction projects. His client list includes school districts, private companies and utilities.