June 8, 2023
Pacifica Law Group Included in Chambers and Partners 2023 Best Attorneys and Practices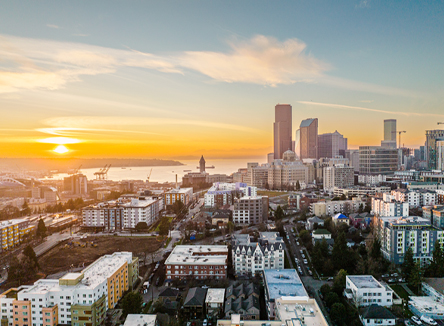 Chambers and Partners 2023 list includes the Construction and Real Estate practice groups, and six Pacifica Attorneys
Pacifica Law Group is pleased to announce that attorneys John De Lanoy, Gerry Johnson, Paul Lawrence, Rich Moore, John Parnass, and Zak Tomlinson,  have been selected for inclusion in the Chambers and Partners list of top attorneys in Washington State, and our Construction and Real Estate practice groups were listed among the best practices. This very selective list is based almost entirely on in-depth client feedback and peer references.
The Chambers and Partners website (https://chambers.com/) notes the following:
Construction Group: Recognized for its specialist proficiency in tunneling disputes and public procurement procedures, including bid protests.
Real Estate Group: "The Team has worked on several complex and cutting-edge projects. It does an excellent job of finding solutions while protecting the client's interests." "Pacifica Law has really strong attorneys." "The service levels are exceptional and the responsiveness is very good."
John De Lanoy enjoys a broad real estate practice, with notable experience in development projects and property acquisitions. "John is an excellent lawyer."
Gerald Johnson often works on community building projects. He handles both public and private sector matters. "He is a fantastic lawyer and a great communicator with wide expertise." "Gerry is an excellent partner."
Paul Lawrence has a broad  litigation practice and is well regarded for his handling of complex commercial, municipal and environmental disputes. He is noted for his expert representation of clients in appellate proceedings. "Paul has a deep knowledge of our business and is able to deliver big firm quality and results at a reasonable price point." "His strategic advice, research, writing and advocacy skills make him one of the best appellate attorneys in the state."
Richard Moore is especially well versed in handling lease transactions. He advises commercial landlords and tenants, including those active in the telecommunications and education sectors. "Rich is a pleasure to work with. He is responsive, efficient and a good communicator."
John Parnass advises on a range of disputes and transactional mandates, including bid protests arising from public sector projects. He is also called upon to handle matters relating to private projects.
Zak Tomlinson is highlighted for his handling of transactional matters such as contract negotiations, as well as his experience in disputes arising from construction projects. His client list includes school districts, private companies and utilities.